The NBA Finals is the final series of each National Basketball Association season, which determines the league champion. The NBA Finals is a best-of-seven game series, and there are plenty of great betting options available.
The top teams from both the Eastern Conference and the Western Conference compete for the right to hoist the trophy in the fourth and final round of the playoffs. Sixteen total teams make up the playoff field each season, with the top eight teams seeded in each conference.
Betting on the NBA is the second most popular sport to bet on in the United States, right behind the National Football League. The NBA Finals sees plenty of betting action each year, especially as more and more states begin to offer legalized sports betting.
Betting on each game of the NBA Finals is the most common type of bet to make, but there are some other great options as well. This article will explain some of those options as well as take a look at where to bet.
Betting on the game
The most popular way to bet on the NFL is to bet on games throughout the regular season. Sportsbooks will offer a long list of betting options for each game, but here are the most common betting options you will see:
Spread Betting
Spread betting is the most common form of betting on NFL games, and it's sometimes referred to as betting against the spread. Sportsbooks set the odds for each game, and the bettor must choose how close the final score will be. Here is an example of this type of bet:

New England Patriots -6.5

Green Bay Packers +6.5
In this bet, the Patriots are the favorites, as indicated by the (-) sign in front of their lines. The Packers are the underdogs as they have a (+) in front of their lines.
What this means is that the New England Patriots have to win the game by at least seven points for them to be the correct pick. The Green Bay Packers can lose the game but still win the bet as long as they keep the final score within six points.
Total Betting
Totals betting is another extremely popular form of betting on NBA games, and that popularity gets ramped up for the NBA Finals. This type of bet is sometimes referred to as an Over/under bet, and it focuses on the total number of points scored in a game. Here is an example:
Brooklyn Nets vs. LA Clippers

Over 233.5 Points

Under 233.5 Points
Bettors must simply decide if the two teams will combine to score 233 points or less, or 234 points or more. It's pretty straightforward, which is why it is a popular bet that is made.
Team Props
Team prop betting works in the same way that player prop betting works, but the sportsbooks will be focusing on each team in the matchup. Team prop betting is easier for some bettors because it allows them to focus on the entire team rather than on just one individual. Here are some possible examples of team prop bets:
Brooklyn Nets: Over/Under 9.5 3 Point Field Goals Made
Will the Brooklyn Nets receive a flagrant foul in Game 1?
LA Clippers: Over/Under 22.5 Assists in Game 2
Will the LA Clippers win a road game in the NBA Finals?
Player Props
Prop betting has started to be offered for regular season NBA games, but it is much more commonly seen during the NBA Finals. Player prop betting focuses on a single player and their individual statistics for one game of the series, or for the series in total.
The top sportsbooks will offer some great player prop betting options, and it's a solid chance to win some money. Here are some examples of what player prop betting might look like:

Kevin Durant:
Over/Under 34.5 Points in Game 1

Kyrie Irving:
Over/Under 7.5 Assists in Game 2

Kawhi Leonard:
Over/Under 2.5 Steals in Game 3

Paul George:
Over/Under 12.5 3-Point Field Goals
Betting the event
There are also some terrific ways to bet on the NBA Finals that doesn't force you to focus on each game individually. Sportsbooks will offer prop betting involving things other than what takes place on the floor, and they will also offer series betting.
Prop Betting
Sportsbooks will also offer prop betting on things such as television commercials and the television broadcast of each game. Prop betting on the NBA Finals is similar to what takes place at the Super Bowl, and prop betting for that event is huge. Here are a few possible examples:
Will a Budweiser commercial be aired during the first half of the broadcast?
Will the television crew make a reference to Michael Jordan during the game?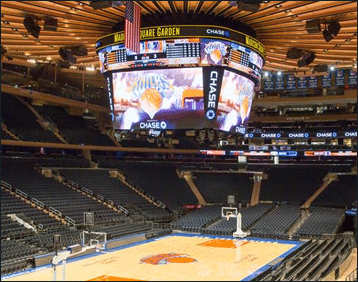 Series Betting
Series betting takes the entire NBA Finals as a whole and gives bettors a chance to predict what will happen. Not only do you have to correctly predict which team will win the series, but also the number of games that it will take: Here is an example:
brooklyn nets LA clippers
Brooklyn Nets in 4 Games

+900

LA Clippers in 4 Games

+600

Brooklyn Nets in 5 Games

+550

LA Clippers in 5 Games

+420

Brooklyn Nets in 6 Games

+320

LA Clippers in 6 Games

+175

Brooklyn Nets in 7 Games

+125

LA Clippers in 7 Games

+125
where to bet on the NBA finals
The days of trying to find a local bookmaker to take your bets are over, especially in the state of New Jersey. New Jersey has quickly emerged as a leader in the sports betting industry, and there are many different places to place your bets.
Online Sportsbooks
The state of New Jersey has fully legalized mobile and online betting and some of the biggest names in the industry. Here is a look at the top online sportsbooks currently up and running in New Jersey:
| Rank | Sportsbook | Bonus | Rating | Visit |
| --- | --- | --- | --- | --- |
| 1 | | Signup and Get A $1000 RISK-FREE FIRST BET | | VisitReview |
| 2 | | Risk Free First Bet up to $1000 | | VisitReview |
| 3 | | Signup and GET 2 RISK-FREE BETS UP TO $2,000 | | VisitReview |
| 4 | | FREE BET UP TO $250 ON YOUR FIRST BET | | VisitReview |
| 5 | | 1st Deposit Bonus - 100% match up to $250 | | VisitReview |
| 6 | | UP TO $500 BACK IN FREE BETS IF YOUR FIRST BET LOSES | | VisitReview |
| 7 | | Sign up now and Get A $500 Risk Free Bet | | VisitReview |
| 8 | | JOIN NOW AND GET UP TO $5000 RISK FREE BET | | VisitReview |
USA Casinos
If you prefer placing your bets at an actual casino, then Atlantic City, NJ, is the place to be. There are some terrific retail sportsbooks in Atlantic City, and they will feature plenty of action on the NBA Finals. Here are a few of the top Atlantic City sportsbooks:
NBA finals betting guide summary

If you are someone that has never placed a bet on the NBA Finals, you are missing out on a great experience. With so many great betting options, and bets being taken at locations throughout the United States, it's wise to get involved.
Betting on the NBA Finals continues to grow in popularity each year, and you should get involved in the upcoming series. Bet on each game of the Finals as well as make some prop bets to add some excitement to the series.