In the WTA Tokyo, Japan Women Singles 2022 final on Saturday, Qinwen Zheng meets Liudmila Samsonova.
Zheng has +250 odds to win the tournament, while Samsonova has +140 odds. Be sure to check out our preview for this tilt, and find all of our tennis articles, too!
Moneyline
Zheng to win the 2022 WTA Tokyo, Japan Women Singles 2022 +250
Risk Free Bet
Up To $1,000
Bet Now
Zheng vs. Samsonova Matchup Details
Tournament: The WTA Tokyo, Japan Women Singles 2022
Round: Finals
Date: Saturday, September 24
Venue: Ariake Tennis Forest Park Ariake Colesseum
Location: Tokyo, Japan
Court Surface: Hard
Zheng vs. Samsonova Betting Stats and Trends
Zheng and Samsonova met in the 32nd Palermo Ladies Open Round of 32 on July 19, 2021. Zheng took it 6-3, 6-2.
In terms of sets, Zheng has taken two against Samsonova (100.0%) compared to Samsonova's zero.
Zheng and Samsonova have played 17 total games against one another, with Zheng taking 12 and Samsonova five.
Zheng has a 72.4% service game winning percentage and a 29.7% return game winning percentage on all surfaces (270 service games won out of 373, and 113 return games won out of 380).
Zheng has finished 176-for-246 in service games while playing on hard courts (71.5% winning percentage), and 72-for-250 in return games (28.8%).
In terms of serve/return winning percentages this year, Samsonova has won 79.4% of her games on serve, and 32.7% on return.
On hard courts, Samsonova has won 34.9% of her return games and 82.8% of her service games.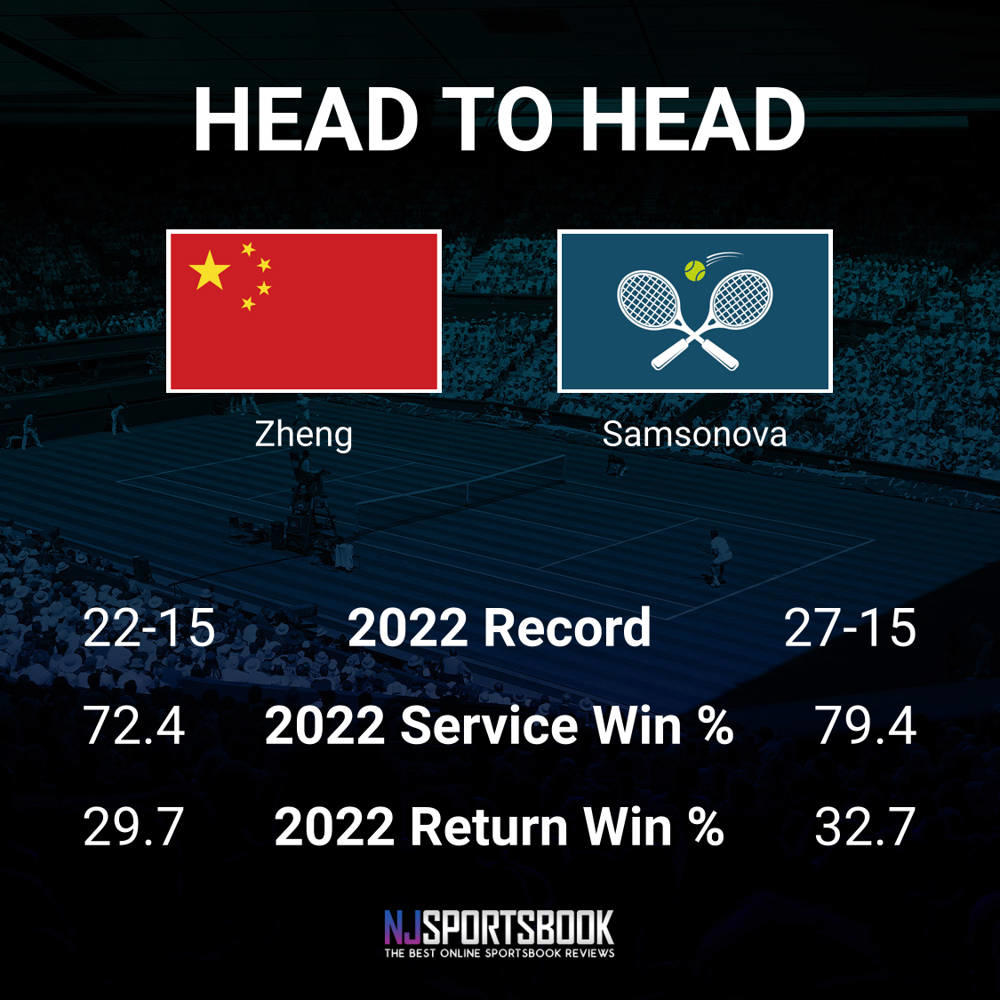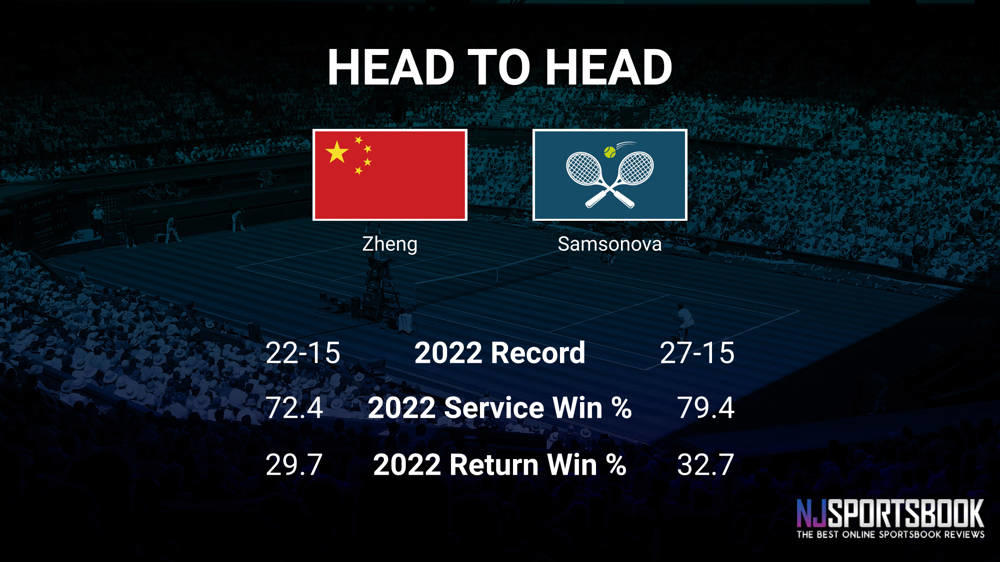 The NJ Sportsbook team brings you the most current sports betting content, with expert insights and tips. Our aim is that you can make an informed betting decision, including best odds and exclusive sportsbook offers, to maximize your betting experience.