The Yankees took the final two games against the Red Sox in their weekend series last weekend and followed those two wins up with a quick two-game series sweep of the Philadelphia Phillies, which included a 6-5 walk-off win in 10 innings on Wednesday night.
The Red Sox, meanwhile, took two games against the Blue Jays on the road, while the middle game of their three-game set was postponed due to weather.
This is a big series for the Yankees, who will have an opportunity to shrink their division deficit to just 3.5 games should New York sweep the Red Sox at Fenway Park this weekend.
Here is what you should be on the lookout for in this weekend's series opener on Thursday night in Boston.
Pitching matchup: Jordan Montgomery vs. Tanner Houck
For the Yankees, it will be 28-year-old lefty Jordan Montgomery. Montgomery has just a 3-5 record this season with a 4.18 ERA in his 18 starts.
Montgomery has really struggled to limit the home run ball in his 99 innings pitched this season, surrendering 12 home runs already. When Montogomery has limited the home run ball this season, he has been at his best. In 18 starts, though, Montgomery has held opponents without a home run in seven of them, and he has gone at least five innings in five of those starts.
Montgomery pitched against the Red Sox last week and went 6.0 innings, and gave up three earned runs, including one home run while taking the loss. It was the second start that Montogmery has made against the Red Sox this season, with the other coming on June 26 when he also went six innings and gave up three earned runs.
For the Red Sox, it will be the electric rookie arm of Tanner Houck, who is making just his third start of the season. Houck made two starts early in the season while the Red Sox brought Eduardo Perez back from an injury.
In those two starts, Houck went a combined 9.1 inning and gave up five earned runs against the Baltimore Orioles and Chicago White So, but Houck wasn't that great in the minor leagues this season as a starter either.
In his six starts in the minor leagues this season, Houck never went more than four innings, and he was tagged for at least two runs in all but two of his appearances.
Houck has some electric stuff, but at 24-years-old he is still trying to figure out how to put it all together on the mound.
Pick
With the Red Sox having a young arm on the mound that is still trying to figure out how to put everything together, it feels like betting on the Yankees (-115) to take the first game of this four-game set is the smart bet.
Take the Yankees and Montgomery to hold the Red Sox in a high-scoring game at Fenway Park. Take the over at 9.5 runs too.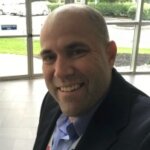 Ryan has been one of the leading sports business & iGaming professionals for over 15 years. He started as a freelance writer and now operates one of the top sports content agencies around, Knup Solutions. He has literally written 10,000 plus sports and betting related articles across the web.
Sports Network:
sports20.com, usawager.com, knupsports.com, baseballspotlight.com, basketballarticles.com, betdecider.com, njsportsbookreview.com, dunkelindex.com, sportspub.com, oddschoice.com