The 76ers have been dominant on both ends of the court as Joel Embiid was impressive in game three, scoring 36 points and pulling down 8 rebounds on an efficient 14-18 shooting. He wasn't alone, as Tobias Harris has continued to play well, earning a double-double with 20 points and 13 rebounds.
The Wizards have really struggled in the opening series and shot less than 40% from the field and hit on only eight of their twenty-two three-point attempts. Russell Westbrook had another triple-double, and Daniel Gafford made five of seven shots and finished with 16 points and 6 rebounds.
76ers Preview: This series is all but over
Philly had their most dominant game yet of the playoffs in their game three win. Embiid continues to dominate every area of the game, and the size of the team has shown as a huge advantage. Ben Simmons had a productive game three and is starting to get comfortable on the offensive end, which is only going to lift this team to a more elite level of play.
Simmons is coming off a 14 point, 9 assists, and 5 rebound performance where he was successful on 7 of his 10 shot attempts. Bench production has continued to excel as this squad looks to close out their series and continue their dominant run.
Washington Wizards Preview: Gafford looking like a nice future piece despite being down 3-0
The 76ers defense has continued to cause all sorts of problems for the Wizards as they have struggled to get any kind of good looks. The Wizards are one of the best transition teams in the league, thanks to Russell Westbrook, but that has even been contained as the Wizards have struggled to move the ball down the court. Bradley Beal is still battling an injury he is trying to play through and shot only 38.5% in game three.
Daniel Gafford has looked like a nice addition back at the trade deadline and a great future piece for the organization. Gafford had a strong 16 points and 6 rebounds in a little over 22 minutes of action and made all four of his free throw attempts.
Wizards vs 76ers Betting Lines & Odds
Mybookie has the 76ers as -7.5 point home favorites with the over/under set at 230.5 in game 4 of the Eastern Conference first round.
Trust the Process has been the motto since Embiid was drafted with this team, and the organization is benefiting from trusting their young stars for a number of years and are almost certain to close out this series with a sweep. The Wizards have no answer on the inside, for Embiid and Tobias Harris have been on another level. All that added in with their tremendous defensive effort has led to a lopsided showing in this series.
As great as Westbrook and Beal are, the Wizards just lack depth and a more experienced big to keep this series at bay. It's going to take a monster collapse and a change of fortunes for this series to become slightly competitive for the Wizards.
Free Betting Pick
Joel Embiid has shown the league he deserves the MVP at this point. Most teams in the league have no answer for the star big man at a position that has been almost a forgotten cause due to the small-ball era. The 76ers continue to be impressive on the defensive end as they have contained the two stars for Washington. Despite Ben Simmons being quiet, this team is still handling this series and looking ahead to its second-round opponent.
Trust the process in Philly at -7.5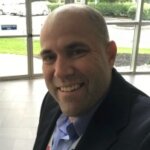 Ryan has been one of the leading sports business & iGaming professionals for over 15 years. He started as a freelance writer and now operates one of the top sports content agencies around, Knup Solutions. He has literally written 10,000 plus sports and betting related articles across the web.
Sports Network:
sports20.com, usawager.com, knupsports.com, baseballspotlight.com, basketballarticles.com, betdecider.com, njsportsbookreview.com, dunkelindex.com, sportspub.com, oddschoice.com