Yankees Missing Players
The Yankees are without All-Star Aaron Judge and everyday third baseman Gio Urshela due to Covid protocol, and we do not expect them back tonight, so the bottom half of the Yankee lineup will seem just a bit weaker. The depth also took a hit on Saturday when a recent trade acquisition Tim Locastro tore his ACL, so I'd expect to see the Yankees make a roster move ahead of the game. The Yanks are also missing pitchers Johnathan Loaisiga, Nestor Cortes, and Wandy Peralta due to positive tests, and this is most notable with Loaisiga. The Yankees don't have full trust in closer Aroldis Chapman with his recent struggles, and Loaisiga has been coming on strong with a 2.11 ERA this season in the back end of the bullpen.
Series Rubber Match
The pitching has been the story early in the series, with just eight runs scored through 2 games. The Red Sox held the Yankees scoreless on Friday night and pulled out a smooth 4-0 victory. Saturday night was Gerrit Cole's turn to add on to his impressive complete-game shutout against the Astros, and he came through with six innings, and 11K's with just one earned run. Sanchez and Torres hit opposite field home runs to take the lead in the 6th, and the game was called due to rain very soon after. We could say that the pitching is the story of the series, but the starters have been the story, and I'm unsure that this will continue on Sunday night.
Perez vs. Taillon
Martin Perez is just an uninspiring journeyman and never someone I'm going to count on to get outs with consistency. Perez relies on a lot of fly balls, and that won't work too well against the top of the Yankee lineup in Yankee Stadium. In his only start vs. the Yanks this season, Perez had 0 earned runs, but only lasted 3.2 innings, gave up six hits and two walks while posting an xFIP of 4.62. Jameson Taillon really gave us a similar stat line with three runs in 5 innings in Boston earlier this year. I'd rather have Taillon on the mound on my team tomorrow as he has more swing and miss stuff and more raw talent, but this isn't a mismatch by any means. I'd also say that the Yankees' right-handed hitters have the biggest platoon advantage in the game against Perez and all of their top bats are right-handed.
Betting Lines
The Yankees are a slight favorite at -115, while the Red Sox are at +106. With this game benign at home and the Yankees having a slight edge at pitcher and lineup construction, I'll lay the -115 with the Yankees here, but I'd suggest waiting until we see a lineup. With the Yankees being down a catcher already, I'd expect to see all of DJ, Stanton, Sanchez, and Torres in the lineup, but I'd be hesitant if we saw a lineup without one of them in it because they are lacking depth right now.
With a total at 9.5, I prefer the over (-105) here with two pitchers that will make mistakes to a lot of power hitters in a good home run ballpark. I prefer the Yankees over as I find it hard to see a path where Perez exits the game with less than three runs on the board because he just doesn't have the stuff to throw dominant outings. I'd be perfectly happy to get a Yankees over 4.5 at -140 or better.
Keep up with your latest MLB news coverage and betting pick previews with NJ Sportsbook.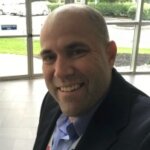 Ryan has been one of the leading sports business & iGaming professionals for over 15 years. He started as a freelance writer and now operates one of the top sports content agencies around, Knup Solutions. He has literally written 10,000 plus sports and betting related articles across the web.
Sports Network:
sports20.com, usawager.com, knupsports.com, baseballspotlight.com, basketballarticles.com, betdecider.com, njsportsbookreview.com, dunkelindex.com, sportspub.com, oddschoice.com