— Friday, December 31st Cincinnati Bearcats @ Alabama Crimson Tide
The College Football Playoffs are finally here, and the first semifinal features the No. 4 Cincinnati Bearcats (13-0) against the No. 1 and defending champion Alabama Crimson Tide (12-1). The Bearcats are the first Group of Five team to ever breakt hrough with a CFP selection and play the role of David to Alabama's Goliath.
Friday's kickoff of the Goodyear Cotton Bowl Classic at AT&T Stadium in Arlington, Texas, is set for 4:30 p.m. ET and the game will air on ESPN.
These teams have met five times in their history, with Alabama winning each contest, the most recent in 1990. The Bearcats are 10-10 in their bowl history, 2-1 under Luke Fickell with a New Year's Six loss to Georgia last January in the Peach Bowl. The Tide are 44-26-3 all-time, 14-5 under Nick Saban, who is 8-2 in the College Football Playoffs, 5-0 in semifinals.
Bearcats Hope Defense is Ready
The Bearcats are 8-5 ATS this season, and the under is 7-6 in their 13 games. Cincinnati's defense ranks second in the nation against the pass (167.5 ypg), eighth in total yards allowed (304.9), and fifth in scoring defense (16.1 ppg). The offense ranks eighth in scoring (39.2 ppg) but 50th in rushing (179.8) and 50th in passing (248.7).
The Bearcats have scored at least 35 points in four straight games and topped 30 on ten occasions. Defensively they allowed more than 20 points just once in the last seven games.
Quarterback Desmond Ridder has completed 66 percent of his passes this season for 3,190 yards with 30 touchdowns and eight interceptions. Ridder has only thrown for more than 275 yards once in his last four starts, and he was 11-for-17 for 190 yards in the AAC Championship Game.
The run game revolves around Jerome Ford, who has 1,242 yards and a 6.2 yard per carry average on the season. He scored 19 touchdowns while Ridder added six on the ground. Ford ran for 187 yards against Houston in the AAC Championship game and scored twice.
Alec Pierce leads the Bearcats with 50 catches for 867 yards and eight touchdowns on the season. Tyler Scott is a big-play threat, averaging 19 ypc and scoring five times on 26 catches. Tight end Josh Whyle has six touchdown catches on the season with 320 total yards.
The Bearcats defense has racked up 37 sacks on the season, led by lineman Curtis Brooks with 7.5. Lineback Deshawn Pace has four of the team's 18 interceptions, while three other players have three each.
Heisman Winner Leading Tide
Alabama is 7-6 ATS this season, and the over is 7-6 in their 13 games. The offense ranks sixth in total yards (494 ypg), seventh in passing (347.9), and fourth in scoring (42.5 ppg). The defense ranks seventh in yards allowed (304.6), third against the run (81.4), and 20th in scoring defense (20.2).
Heisman winner Bryce Young has completed 68 percent of his passes this season with 4,322 yards, 43 touchdowns, and four interceptions. He threw for at least 300 yards and two touchdowns in the last seven games against SEC competition. Young led the Tide to the SEC title against Georgia with 421 yards and three touchdowns, and he has 17 touchdowns to just one interception against ranked teams this season.
Brian Robinson Jr. leads the Tide in rushing at 1,071 yards, 14 touchdowns, and a 4.8 yards per carry average. He hasn't scored in the last three games but carried 27 times for 122 yards against Arkansas. Trey Sanders can provide some relief for Robinson with 242 yards and two scores on the season after Roydell Williams got hurt.
Jameson Williams leads Alabama with 1,445 yards and 15 touchdowns, including two against Georgia when he tallied 184 yards. John Metchie III has 96 catches, 28 more than Williams, and he's tallied 1,142 yards and eight touchdowns. Tight end Cameron Latu has six touchdowns and 299 yards on 20 catches.
The Tide defense has 46 sacks on the season, led by Will Anderson Jr. with 15.5 and Phidarian Mathis with eight. Three different players have three interceptions, and the Tide have 15 total.
Betting Analysis
Cincinnati Bearcats +13.5 (-110). Money line +390
Alabama Crimson Tide -13.5 (-110). Money line -530
Total points 57.5. Over -110. Under -110
The under is 5-0 in the last five Alabama semifinal games. Cincinnati is +14 in turnover margin on the season, while the Tide are +10, and the Bearcats will need to take care of the ball and flip the field whenever possible. The Bearcats have the firepower to keep up with the Tide, but they need to keep Ridder upright and finish drives with touchdowns instead of field goals.
Betting Pick: Bearcats +13.5 (-110)
Keep up with your latest NCAAF news coverage and betting pick previews at NJSportsbookReview.com.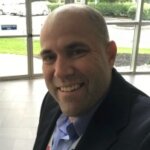 Ryan has been one of the leading sports business & iGaming professionals for over 15 years. He started as a freelance writer and now operates one of the top sports content agencies around, Knup Solutions. He has literally written 10,000 plus sports and betting related articles across the web.
Sports Network:
sports20.com, usawager.com, knupsports.com, baseballspotlight.com, basketballarticles.com, betdecider.com, njsportsbookreview.com, dunkelindex.com, sportspub.com, oddschoice.com