The 2021 Rose Bowl Game is still on New Year's Day, but just about everything else is different this year. There is no Rose Bowl Parade, no Big Ten or Pac-12 team, and most of all, the game is in Texas and not California.
As part of the College Football Playoff, No. 1 Alabama (11-0) faces No. 4 Notre Dame (10-1) in a semifinal game. Kickoff from AT&T Stadium in Arlington, Texas, is set for 4 p.m. ET Friday and will be televised on ESPN.
These legendary programs have met seven times in history, with Notre Dame leading 5-2. The only time they have met since 1987 was in the 2013 BCS Championship Game, won by Alabama 42-14 in Miami Gardens.
Notre Dame beat then-No. 1 Alabama in the 1973 Sugar Bowl on New Year's Eve to win the AP National Championship and in the 1975 Orange Bowl on New Year's Day.
Can the Irish Slow Down the Tide?
The Fighting Irish defense ranks 14th in the nation in scoring defense (18.6 points per game), 15th against the run (110.5 yards per game) and 21st in total yards (335.1 yards per game). But the last time they took the field, they allowed 34 points, 219 rushing yards, 322 passing yards and 541 total yards in the ACC Championship Game loss to Clemson.
Now the defense must contend with the No. 2 scoring offense in the country in an Alabama team that accounts for 544 yards per game.
The Irish offense ranks 21st in the nation with 218 rushing yards per game, and it can score, averaging 35.2 points per game on the season. Running back Kyren Williams leads the way with 1,061 yards and 12 rushing touchdowns.
Chris Tyree was 480 rushing yards and four scores, while C'Bo Flemister has 299 yards and five touchdowns.
Quarterback Ian Book is a double threat with 2,600 passing yards and 430 rushing yards on the season. He threw just two interceptions in 11 games while passing for 15 touchdowns and rushing for eight.
Wide receiver Javon McKinley is the top playmaker on the outside with 40 catches for 697 yards and three touchdowns. Tight end Michael Mayer has 35 catches for 288 yards and two scores, while Ben Skowronek has 25 catches for 398 yards and five touchdowns.
Tide Offense Locked and Loaded
The Crimson Tide have played pedal to the metal all season, and as a result, they have two of the four Heisman Trophy finalists in quarterback Mac Jones and wide receiver Devonta Smith. Alabama averages 49.7 points per game with 190 rushing yards and 354 passing yards.
Jones has completed 77% of his passes this season for 3,739 yards. The senior has 32 touchdowns, four interceptions and is averaging 11.4 yards per attempt.
Smith moved into the top receiver slot when Jaylen Waddle suffered a season-ending injury against Tennessee in October. Smith has 98 catches for 1,511 yards and 17 touchdowns. Wideout John Metchie has 44 catches for 782 yards and six touchdowns.
Najee Harris returned for his senior season and leads the Tide with 1,262 rushing yards to go with a nation-best 24 touchdowns. He also has three receiving touchdowns on 32 receptions. Brian Robinson Jr. has 404 rushing yards and six touchdowns.
Rose Bowl Betting Line
The line originally opened with Alabama at -19.5, and it has moved to -20. The total is 65.5 points, and Notre Dame is a +750 moneyline underdog.
Alabama has scored at least 52 points in three straight games, and it has put at least 38 on the board in every game this season. Notre Dame has allowed more than 30 just three times all season, but two of those games were against No. 2 Clemson, which has similar playmakers to Alabama.
The Irish have been able to score, and while they may not win the game, staying within three touchdowns should be in the cards for Brian Kelly's squad.
Free Pick: Notre Dame +20 (-110)
For more picks, check out our picks page.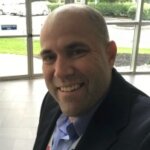 Ryan has been one of the leading sports business & iGaming professionals for over 15 years. He started as a freelance writer and now operates one of the top sports content agencies around, Knup Solutions. He has literally written 10,000 plus sports and betting related articles across the web.
Sports Network:
sports20.com, usawager.com, knupsports.com, baseballspotlight.com, basketballarticles.com, betdecider.com, njsportsbookreview.com, dunkelindex.com, sportspub.com, oddschoice.com