— Saturday, December 04th Georgia Bulldogs @ Alabama Crimson Tide
The SEC Championship Game is always high profile, but even more so this year when the conference has a realistic chance to put two teams in the College Football Playoff. No. 1 Georgia (12-0) faces No. 3 Alabama (11-1) in the most highly anticipated football game of the season. Kickoff at Mercedes-Benz Stadium in Atlanta is set for 4 p.m. ET on Saturday, and the game will air on CBS.
Alabama leads the all-time series 41-25-4, and they have won six in a row against Georgia. That win streak includes two SEC Championship Games and a College Football Playoff Championship. The last time Georgia beat Alabama was in 2007, and the winner has scored at least 26 points in each of the last 11 matchups.
Bulldogs Dominate on Defense
The Georgia defense is fantastic, allowing 17 points or less in every game this season and keeping seven teams in single digits. They allow just 79 rushing yards per game this season, leading the nation in total defense. The Bulldogs are also second in the nation in passing defense efficiency, and the defensive line could have a massive impact against an Alabama offensive line that has struggled in protection down the stretch.
Quarterback Stetson Bennett IV took over for J.T. Daniels mid-season and is averaging 10.8 yards per attempt. Overall he has 1,995 yards this season with 21 touchdowns, five interceptions, and a 65 percent completion rate. He's thrown for over 250 yards just four times this season but has at least one touchdown pass in seven straight games.
Zamir White leads the rushing attack with 691 yards and ten touchdowns. Tight end Brock Bowers has a team-best 37 receptions for 652 yards and ten touchdowns, while wideouts Ladd McConkey and Jermaine Burton both have four touchdown catches.
The x-factor for Georgia could be wideout George Pickens who practiced this week in a return from an ACL injury suffered in spring practice. He caught six touchdown passes last year and eight in 2019 while hauling in 85 career passes.
Young Leads Tide
Alabama was minutes away from having their playoff hopes crushed last week in the Iron Bowl. But they persevered and survived with a 4-overtime win, and now they are a win away from yet another playoff appearance. But Georgia isn't Auburn, and if they play like they did for the first 55 minutes last week, this one will get out of hand.
The key for the Tide is their Heisman candidate quarterback Bryce Young and his playmakers. Last week Alabama averaged just 1.92 yards per carry on the ground, and that won't cut it against Georgia. They also allowed 11 tackles for loss, and Young was sacked seven times.
Young has 3,901 passing yards on the with a 69 percent completion rate to go with 40 touchdowns and four interceptions. He's thrown for at least 300 yards in eight games this season, and he has at least two touchdown passes in all 12 contests.
Alabama will likely be without running back Brian Robinson Jr., who was hurt against Auburn. That leaves the heavy lifting to Trey Sanders, who has just 221 yards and two touchdowns on the season.
Alabama played most of the Iron Bowl without wide receiver Jameson Williams, who was called for targeting on a special teams tackle. He has 61 catches for 1,261 yards and 13 touchdowns on the season, and his ejection ended his four-game 100-yard streak. John Metchie III has 90 catches on the season for 1,045 yards and seven touchdowns, and he has 323 yards combined in the last two weeks.
The Alabama defense is no slouch as they lead the SEC in both sacks and tackles for loss. They gave up 35 points to Arkansas but held four of the last five opponents to 14 points or less in regulation while navigating the SEC West.
Betting Analysis
Georgia Bulldogs -6.5 (-110). Money Line -240
Alabama Crimson Tide +6.5 (-110). Money Line +200
Total Points: 49.5 Over -110. Under -110
The Georgia front seven could and should dictate this game and set up their offense for success. Alabama will need to be able to run the ball, protect Young and also keep the Georgia defense from having explosive plays. This is the first time that Georgia has had the talent advantage in this matchup and the best chance they've had to beat the Tide.
Betting Pick: Georgia -6.5 (-110)
Keep up with your latest NCAAF news coverage and betting pick previews at NJSportsbookReview.com.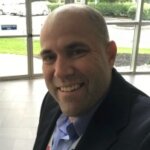 Ryan has been one of the leading sports business & iGaming professionals for over 15 years. He started as a freelance writer and now operates one of the top sports content agencies around, Knup Solutions. He has literally written 10,000 plus sports and betting related articles across the web.
Sports Network:
sports20.com, usawager.com, knupsports.com, baseballspotlight.com, basketballarticles.com, betdecider.com, njsportsbookreview.com, dunkelindex.com, sportspub.com, oddschoice.com