The PGA Tour has had a great start to their return to golf. The Charles Schwab Challenge — the PGA Tour's first event since cancelling three months of events — has the best players in the world in it, and they are performing.
Rory McIlory was the odds-on favorite entering the tournament, and it looks like he will be in contention going into the weekend. He kept himself in it with a -2 on Thursday but followed that with a -7 on Friday to climb up to fourth place.
The tournament has built up to be everything they wanted this weekend to be, just without fans.
"From watching from afar, this is a golf course that's always let the best players rise to the top," McIlroy said after his second-round 63 moved him into contention. "You have to be in complete control of your game, hit fairways, hit greens, convert some putts. And yeah, the leaderboard is a who's who of golf right now. I'm just happy to be in the mix."
Rebounding?
Jordan Spieth is another popular name that is atop the leaderboard. He will enter into the weekend tied for second.
He finds himself there after two equally solid rounds, scoring a -5 on both Thursday and Friday. He's only one shot off the lead.
Spieth started his PGA career strong, and many thought he could be the next dominant force after Tiger Woods. However, he has had a couple of tough years where he hasn't been on the leaderboard as much.
"I'm happy with where I'm sitting," Spieth said, "and looking forward to the battle with some of the greatest players in the game for the next two days."
Leading The Way
Harold Varner III is the golfer in the lead at -11. He is only one of two African-American golfers in the tournament field.
Varner nailed a birdie putt immediately after a moment of silence was held for George Floyd.
"They told me not to putt, and I was like — I just wanted to make that putt just to get me back to even (on the day)," Varner said. "I was really just focused on playing some good golf. It's pretty cool that the Tour is doing that, but when you're out there, you're just so in the moment. Well, I was anyway. I don't know, man, I was just trying to make a birdie."
He opened up play with a -7 putting himself on top after day one. He followed that with a solid Friday at -4 to be in the lead at -11.
The PGA is plenty happy going into the weekend with the biggest names in golf playing their best. It should make for an interesting Sunday.
"I think the leaderboard speaks for itself. I looked up there at one point, and I did notice that there were a lot of big names up there," Justin Thomas said. "Not that everybody playing isn't a big name, but some of the top players in the world, so I think that that's a testimony to a good course and a good setup, so hopefully we'll give them some fireworks this weekend to watch at home."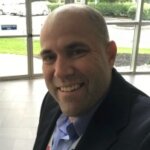 Ryan has been one of the leading sports business & iGaming professionals for over 15 years. He started as a freelance writer and now operates one of the top sports content agencies around, Knup Solutions. He has literally written 10,000 plus sports and betting related articles across the web.
Sports Network:
sports20.com, usawager.com, knupsports.com, baseballspotlight.com, basketballarticles.com, betdecider.com, njsportsbookreview.com, dunkelindex.com, sportspub.com, oddschoice.com