Astronomical Astros
Lance McCullers Jr. will be on the mound today for the Astros, and he has had quite a solid season so far. His record sits at 6-2 with a 2.94 ERA, 1.23 WHIP, and 10.11 K/9 through his 14 starts. Against a team as dangerous as the White Sox, there will be some concern that McCullers can struggle in this matchup, but the good thing is that it will be okay as the Astros are even better than the White Sox at hitting the ball.
The Astros batting average runs scored, and on-base percentage sits at first in major league baseball, and while the team mainly relies on their contact hitting to advance runners from scoring position, they have more than enough power too. This squad holds the 7th most home runs, and with batters like Carlos Correa, Jose Altuve, Alex Bregman, and more in the lineup, any pitch can turn into a long ball. 
White Sox Can't Stop Winning
The White Sox are the sexier team in this matchup, but they are not necessarily the better one. Sure they have won each of their past 5 games, but their opponents' combined record is 67-111. This Astros team is not nearly as much of a slouch as their previous competition, and with time elapsed due to the All-Star Weekend and no games being played, their momentum is likely lost. 
Dylan Cease will be hitting the mound today, and while he is not awful, he certainly isn't the best. His 4.11 ERA sits right around the middle of the pack, and his 1.27 is average as well, sitting close to McCullers Jr. Both men could have decent pitching performances, but it is all about who is ready to come out swinging, and I'm not sure the White Sox can be efficient with their offensive approach. The team ranks 4th in batting average, 2nd in on-base percentage, and 4th in runs, but their home run total sits at 24th in the league. With McCullers being quite effective at limiting baserunners, the White Sox would need to make every single swing count and hope that more than one of them can get out of the park. 
Verdict
The Astros are favorites in this game, and for good reason. Their pitching and hitting are better in this spot, and with the Athletics competing with them heavily for the one spot in the American League West, they have an extra boost to get their second half of the season started right.
The Pick: Houston Astros ML (-125)
Keep up with your latest MLB news coverage and betting pick previews with NJ Sportsbook.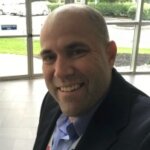 Ryan has been one of the leading sports business & iGaming professionals for over 15 years. He started as a freelance writer and now operates one of the top sports content agencies around, Knup Solutions. He has literally written 10,000 plus sports and betting related articles across the web.
Sports Network:
sports20.com, usawager.com, knupsports.com, baseballspotlight.com, basketballarticles.com, betdecider.com, njsportsbookreview.com, dunkelindex.com, sportspub.com, oddschoice.com