Major League Soccer has released its plan to return to play after the coronavirus pandemic. The league plans on resuming games on July 8 in Orlando, Fla., playing what they will call the "MLS is Back Tournament."
All 26 teams will participate in the tournament, which will be held at ESPN Wide World of Sports Complex at Walt Disney World.
"We are pleased to team up with Disney to relaunch the 2020 MLS season and get back to playing soccer," MLS commissioner Don Garber said. "The opportunity to have all 26 clubs in a controlled environment enables us to help protect the health of our players, coaches, and staff as we return to play."
Tournament Key Dates
June 24: Teams begin arriving in Florida
July 8: Group stage begins
July 25-28: Round of 16
July 30-Aug. 1: Quarterfinals
Aug. 5-6: Semifinals
Aug. 11: MLS is Back Tournament Final
MLS has been suspended since March 12 to prevent the spread of COVID-19. Teams have been slowly resuming practices and training to prepare for the tournament.
Not all teams have been able to return to practice at the same time. Local and state restrictions have delayed teams, such as the San Jose Earthquakes, from making a speedy return.
The tournament will have a group stage, followed by a knockout stage. The final is scheduled to occur on Aug. 11.
After the tournament is completed, the MLS plans to go back to its regular season with a revised schedule. This will be followed by the 25th MLS Cup.
These dates have not been released yet, but they do plan on releasing them in the next couple of weeks when a realistic timeline becomes more clear.
"I'm very optimistic, and I expect that we will be back in our stadiums. We just don't know the exact date," Garber said about playing matches after the tournament. "Obviously, this is all unfolding in real-time, and literally every day."
There is still no knowledge of whether fans will be allowed back in the stands when this happens. There is optimism that some markets will be able to at least fill some of the stadium.
Safety Measures
Just like every other league that is returning to play, they will have several safety measures and guidelines to follow.
ESPN wrote, "In a bid to maintain the health and safety of players, staff and other support personnel, MLS, in conjunction with the league's infectious disease experts, have developed a COVID-19 testing plan that will be implemented for the entire MLS is Back Tournament.
"In addition, MLS will make a contribution of serology (antibodies) tests to Central Florida residents beginning June 18."
The players will be tested every other day for two weeks once they arrive in Orlando. The workers at the hotels will not be tested; however, they must take temperature checks and fill out a daily questionnaire.
The MLS and their leaders are confident that they will be able to hold this tournament and keep their players safe.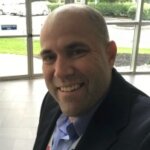 Ryan has been one of the leading sports business & iGaming professionals for over 15 years. He started as a freelance writer and now operates one of the top sports content agencies around, Knup Solutions. He has literally written 10,000 plus sports and betting related articles across the web.
Sports Network:
sports20.com, usawager.com, knupsports.com, baseballspotlight.com, basketballarticles.com, betdecider.com, njsportsbookreview.com, dunkelindex.com, sportspub.com, oddschoice.com