Barkley is a huge piece to the Giants' offense as the team struggled without him in Jason Garrett's first season as offensive coordinator. Barkley ran the ball just 19 times before his injury. In his absence, Wayne Gallman led the 2020 Giants with 682 yards and six touchdowns, with quarterback Daniel Jones as the second-leading rusher.
Barkley was the 2019 NFL Offensive Rookie of the Year with 1,307 yards and 11 touchdowns. He also caught 91 passes for 721 yards and four more touchdowns. In 2020 he had 1,0003 yards in 13 games with six touchdowns and 52 receptions.
The depth chart behind Barkley isn't very strong for the Giants, who lost Gallman to the San Francisco 49ers in free agency. Other 2020 Giants running backs Dion Lewis, Devonta Freeman, and Alfred Morris remain unsigned free agents on the eve of camps opening around the league.
Devontae Booker, who ran for 423 yards with the Las Vegas Raiders in 2020, is by far the most experienced of Barkley's backups. Corey Clement signed from the Philadelphia Eagles, and Gary Brightwell was a sixth-round draft pick out of Arizona in 2021. Cullen Gillaspia came over from Houston and will battle incumbent Elijhaa Penny for the fullback role in the Giants backfield.
The Giants will have six weeks plus three preseason games to get Barkley healthy for the Week 1 opener against the Denver Broncos. The Giants are +1 in that game with a total of 43 points. Their 2021 win total is 7 (O -130, U +110), and they are +450 to win the NFC East.
Jaguars Ink Etienne
The list of unsigned first-round draft picks is down to five after the Jacksonville Jaguars signed running back Travis Etienne on Monday. The Jaguars had already signed Etienne's Clemson teammate Trevor Lawrence, who was the draft's first overall pick.
Etienne will get a large amount of his signing bonus up front as he signs the deal. All first-round picks get a four-year contract with a team option for a fifth season. The salary structure and pay-out are set in the Collective Bargaining Agreement, with each pick having a set amount.
Etienne ran for 4,952 yards at Clemson with another 1,155 yards as a receiver, and he totaled 78 touchdowns. He is +1800 to win the NFL Offensive Rookie of the Year, tied for ninth on the odds list. Lawrence is the favorite at +300.
Adrian Peterson Looking for a Home
With training camps about to open, future Hall of Famer Adrian Peterson is hoping to find a place to play in 2021. The 36-year-old ran for 604 yards last season in 156 carries in Detroit and tallied seven touchdowns. Peterson isn't the only veteran running back unsigned as Frank Gore, LeSean McCoy, Le'Veon Bell, and Todd Gurley are all waiting contract offers.
Peterson has rushed for 14,820 yards in his 14-year NFL career with the Minnesota Vikings, Arizona Cardinals, New Orleans Saints, Washington Football Team, and the Lions. He sits fifth on the NFL's all-time rushing list, 449 yards behind Barry Sanders. Gore is third at 16,000 yards, just 726 behind Walter Payton as they both chase down Emmitt Smith's record of 18,355.
Peterson also ranks fourth on the NFL's all-time list of rushing touchdowns. At 118, he sits five touchdowns behind Marcus Allen for third place. Smith (164) and LaDanian Tomlinson (145) are well ahead in the top two spots.
Peterson has played in just five playoff games in his NFL career, all with the Vikings. Minnesota won just one of those games, and Peterson has just one playoff game with 100 rushing yards. That performance came in his only Conference Championship Game as Peterson ran for 122 yards and three scores in a 31-28 overtime loss to the Saints in January 2010.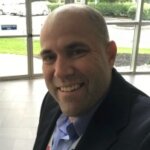 Ryan has been one of the leading sports business & iGaming professionals for over 15 years. He started as a freelance writer and now operates one of the top sports content agencies around, Knup Solutions. He has literally written 10,000 plus sports and betting related articles across the web.
Sports Network:
sports20.com, usawager.com, knupsports.com, baseballspotlight.com, basketballarticles.com, betdecider.com, njsportsbookreview.com, dunkelindex.com, sportspub.com, oddschoice.com