The UFC continues this upcoming weekend with another full card of action. It will be a pay-per-view event in Las Vegas on June 6.
Dana White has been moving the UFC right along during the COVID-19 pandemic. They have been testing their athletes and only allowing essential personnel to attend.
They have successfully fought in arenas without a crowd, paving the way for other sports to follow.
Main Card
The main event on Saturday night will be a 145-pound featherweight title match between Amanda Nunes and Felicia Spencer. Nunes has become one of the most known fighters in the UFC.
She is a two-weight champion who is looking to defend her title. She is 19-4 in her career, and many experts consider her to be the best pound for pound female fighter in the world.
Nunes went up against Cris Cyborg at UFC 232, which didn't last very long. She made quick work of Cyborg, knocking her out in 51 seconds.
The Brazilian won the 135-pound bantamweight title in 2016, then added the featherweight title in 2018. She will be the favorite entering the fight.
Nunes is going up against the Canada native Felicia Spencer. She is 8-1 in her professional career, 2-1 in the UFC. She has never fought below 145 and has even fought as high as 170.
ESPN UFC expert Ariel Helwani discussed what she believes must happen for Spencer to come out on top.
"She has to fight with the same mindset she had against Cris Cyborg last summer. In other words, she needs to be fearless. Now, that doesn't mean fight with reckless abandon. On the contrary. Against a dangerous striker like Nunes, you must be measured and patient," Helwani said.
The Full UFC 250 Card
Light heavyweight: Alonzo Menifield vs. Devin Clark
Flyweight: Jussier Formiga vs. Alex Perez
Middleweight: Charles Byrd vs. Maki Pitolo
Featherweight: Cody Stamann vs. Brian Kelleher
Middleweight: Ian Heinisch vs. Gerald Meerschaert
Featherweight: Alex Caceres vs. Chase Hooper
Bantamweight: Eddie Wineland vs. Sean O'Malley
Welterweight: Neil Magny vs. Anthony Rocco Martin
Bantamweight: Aljamain Sterling vs. Cory Sandhagen
Bantamweight: Raphael Assuncao vs. Cody Garbrandt
Featherweight Championship: Amanda Nunes vs. Felicia Spencer
Other Fighters to Watch
Another interesting storyline Saturday night will be the return of Sean O'Malley. "Sugar," as he is known, hasn't fought in a little over two years.
He is an undefeated prospect that will be taking on a veteran in Eddie Wineland. The Montana native is a fighter to watch out for in the future, especially if he gets another win at UFC 250.
Ariel Helwani says that one of the most exciting things for her on Saturday night will be watching Cody Sandgagen in the bantamweight bout.
"I really feel he's a future title contender. He's long, talented, smart, humble, and I've really been impressed with him throughout his perfect five-fight run in the UFC," Helwani said.
The UFC moves along as one of the lone sports to bet on, with many sports betting eyes on their fights.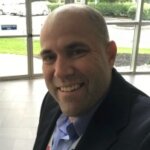 Ryan has been one of the leading sports business & iGaming professionals for over 15 years. He started as a freelance writer and now operates one of the top sports content agencies around, Knup Solutions. He has literally written 10,000 plus sports and betting related articles across the web.
Sports Network:
sports20.com, usawager.com, knupsports.com, baseballspotlight.com, basketballarticles.com, betdecider.com, njsportsbookreview.com, dunkelindex.com, sportspub.com, oddschoice.com