UFC 252 took place at the Apex facility in Las Vegas on Saturday night. It was an exciting main card, making it a big pay-per-view weekend for the UFC.
The UFC continues to be a sport that has dealt with the coronavirus issues well. They took very little time off to generate a plan, and they have done so successfully.
Rozenstruik Beats Dos Santos
The third fight on the main card was between former heavyweight champ, Junior Dos Santos, and top contender Jairzinho Rozenstruik.
It was an entertaining first round between the two, probably won by Dos Santos. He landed one big right in the opening round, but things didn't go as well in the second.
Rozenstruik landed a right of his own in the second. This led to the eventually TKO win for Rozenstruik. He was able to bounce back after his first career loss to Francis Ngannou.
"I went back to the gym right away," Rozenstruik said in his postfight interview. "Me and my team, we discussed things. This was the result we were looking for. I needed to get that back — I needed to set it straight."
O'Malley Stunned by Vera
"Suga" Sean O' Malley was a heavy favorite coming into his fight against Marlon Vera. He was undefeated coming into this fight.
However, O'Malley ended up rolling his ankle, which bothered him throughout the rest of the fight. After falling on the floor, Vera followed him to the ground and landed a couple of vicious blows that led to the TKO.
"He was waiting on me to go crazy, but that's not how I fight," Vera said. "I feel like if you find the right coaches, your technique will be at a high level. I try personally to be a high-level black belt, a high-level wrestler, and a high-level striker."
Cormier Ends on a Loss
The main event of the night was a heavyweight championship bout between Daniel Cormier and Stipe Miocic. Cormier announced before the fight that this would be his last.
This was the third fight between the two, splitting the first two meetings. But Miocic proved to be too much for Cormier in this one.
Miocic is known as one of the best heavyweights of all-time, and he sealed his legacy at UFC 252. Beating another great heavyweight in a trilogy fight was a great statement for his career. Miocic won by unanimous decision.
For Cormier, he will go down as one of the greatest UFC fighters of all-time. At one point, he held two different weight class belts at the same time.
He ended his career on heartbreak, but he has had his fair share of those.
"I'm not interested in fighting for anything but titles, and I don't imagine that there's gonna be a title (fight) in the future, so that'll be it for me," said Cormier after the fight. "I've had a long run. It's been great. I mean, I just fought my last fight for a heavyweight championship, and it was a pretty good fight."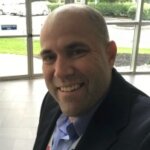 Ryan has been one of the leading sports business & iGaming professionals for over 15 years. He started as a freelance writer and now operates one of the top sports content agencies around, Knup Solutions. He has literally written 10,000 plus sports and betting related articles across the web.
Sports Network:
sports20.com, usawager.com, knupsports.com, baseballspotlight.com, basketballarticles.com, betdecider.com, njsportsbookreview.com, dunkelindex.com, sportspub.com, oddschoice.com