The UFC will be returning after its successful night on Saturday with another round of fights on Wednesday. This card will also be held in Jacksonville, Fla., broadcasting on ESPN+. The UFC has become the first US-based league to return to action after the coronavirus pandemic.
Prelims Starting At 6 pm ET
Andrei Arlovski vs. Philipe Lins (Heavyweight)
Michael Johnson vs. Thiago Moises (Lightweight)
Sijara Eubanks vs. Sarah Moras (Bantamweight)
Gabriel Benitez vs. Omar Morales (Lightweight)
Hunter Azure vs. Brian Kelleher (Bantamweight)
Chase Sherman vs. Isaac Villanueva (Heavyweight)
Main Card Starting At 9 pm ET
Anthony Smith vs. Glover Teixeira (Light heavyweight)
Ben Rothwell vs. Ovince Saint Preux (Heavyweight)
Alexander Hernandez vs. Drew Dober (Lightweight)
Ricky Simon vs. Ray Borg (Bantamweight)
Karl Roberson vs. Marvin Vettori (Middleweight)
Headline Bout
The night will be headlined by Anthony Smith and Glover Teixeira. They are two light heavyweight contenders looking to continue their success. Smith has been the winner of four of his last five fights, while Teixeira has won three in a row.
Smith is working his way back into the title picture after losing to Jon Jones. He is looking for a potential rematch down the road.
He spoke with ESPN about his resilience to once again see Jones in the octagon.
"Even if Dominick Reyes had beat Jon Jones in February, I'd still want to fight Jon Jones because it's become that personal to me. If he goes to heavyweight, there's no one stopping me from taking the light heavyweight title if he vacates it. And if he goes to heavyweight, I'll follow him. That's just how it is. I haven't been out here in the media ringing that bell because I know I need another win first. And I'm OK with that."
Smith has been out 10 months with two surgeries, but he is ready for this fight even with the odd circumstances. UFC president Dana White has told Smith to keep his foot on the gas through the adversity.
Smith is 40 years old and knows this is his last chance to get to the top of the rankings. He has battled his way up from the bottom in this sport.
He discussed how he is going to be used to fighting in front of no fans.
"As crazy as it sounds, it's super comfortable," Smith says. "I spent a lot of time on the regional scene. Maybe some of it is — I just adapt well. It kind of just is what it is. I fought in empty venues that were selling tickets.
Smith had over 35 amateur fights trying to make his way up in MMA. He fought as a pro 27 times between 2007 and 2013 before getting a shot in the UFC.
He has fought in front of no fans, endured strange weigh-ins, stayed in nasty motels, just for the opportunity to fight before the sport gained popularity. He is positive that he won't be fazed by the atmosphere.
"If I don't beat you, I'll outlast you. That's part of it. I'll just be here longer. So, I'll end up with the title."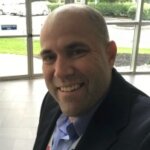 Ryan has been one of the leading sports business & iGaming professionals for over 15 years. He started as a freelance writer and now operates one of the top sports content agencies around, Knup Solutions. He has literally written 10,000 plus sports and betting related articles across the web.
Sports Network:
sports20.com, usawager.com, knupsports.com, baseballspotlight.com, basketballarticles.com, betdecider.com, njsportsbookreview.com, dunkelindex.com, sportspub.com, oddschoice.com