The champion of the NFC will be crowned on Sunday when the Tampa Bay Buccaneers visit the Green Bay Packers in the NFC Championship Game.
The Green Bay Packers are not strangers to being in this situation this late in January. This is quarterback Aaron Rodgers' fifth NFC Championship Game, and he is 1-3 in his first four.
The only one he's ever won was against the Chicago Bears in Soldier Field in 2011. The same year, he won the Super Bowl and also won the regular-season MVP award.
Now this season, he put up MVP numbers again and is at home in the NFC Championship Game, trying to get back to the Super Bowl. Can history repeat itself?
While Tom Brady is obviously no stranger to playing in late January and early February, the Buccaneers as a team are not. The Buccaneers last touched the NFC Championship Game all the way back in the 2002 season when Jon Gruden was their head coach, and Raymond James Stadium didn't exist yet. Can Brady bring down the big, bad Rodgers on the road in Lambeau?
Playing In The Cold
Everyone saying that the Buccaneers are a warm-weather team and that the Wisconsin weather on Sunday will affect them is seriously wrong. Brady played in New England for 20 years, so he's definitely used to the cold.
Wide receiver Chris Godwin played at Penn State, which is cold every year. And tight end Rob Gronkowski played with Brady for a decade in New England.
The weather shouldn't affect anyone except the cameramen and women.
Brady's been so good in the playoffs in his career, you can name any statistic, and there's a good chance he's number one in it. Brady leads all NFL quarterbacks in playoff wins, yards, completions, touchdowns, and championship game appearances.
This Sunday's matchup will mark Brady's 14th start in a conference championship game. I'll give you a minute to digest that stat.
Even without wide receiver Antonio Brown, who is out due to a knee injury, the Bucs still pose the fiercest test for the Packers thus far.
Lambeau breeds MVPs
Rodgers is one of two MVP candidates this season, and this is why. He threw 48 touchdowns and only five interceptions to go along with a .707 completion percentage and 4,299 passing yards.
He also had a historic 121.7 passer rating this season. It certainly helps when you have a wide receiver like Davante Adams on the outside that you have amazing chemistry with.
Rodgers and Adams remind me of Roethlisberger and Antonio Brown in the mid-2010s.
You don't get to the NFC Championship Game with offense alone, though, and the Packers defense improved tremendously after letting linebacker Blake Martinez go to the Giants in free agency. Defensive tackles Kenny Clark and Za'darius Smith anchor the front seven for the Packers, combining for 14.5 sacks and 22 tackles for loss.
The secondary is another aspect they improved on, with cornerback Jaire Alexander being named a second-team All-Pro with one interception and 41 solo tackles to go along with 14 passes defended. This is as good a Packers team as we've seen since the Greg Jennings and Donald Driver era.
NFC Championship Game Odds and Pick
Fanduel Sportsbook opened the odds with the Packers favored by 3.5 points, with an over/under of 52.
The pick here is the Packers to win and cover, and take the over of 52.
For more picks, check out our picks page. And make sure to get brushed up for the big game with our Super Bowl Betting Guide.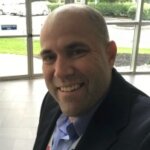 Ryan has been one of the leading sports business & iGaming professionals for over 15 years. He started as a freelance writer and now operates one of the top sports content agencies around, Knup Solutions. He has literally written 10,000 plus sports and betting related articles across the web.
Sports Network:
sports20.com, usawager.com, knupsports.com, baseballspotlight.com, basketballarticles.com, betdecider.com, njsportsbookreview.com, dunkelindex.com, sportspub.com, oddschoice.com