Cardinals' closer Alex Reyes blew his first save of the season after starting the year with an MLB-record 24 consecutive saves. Reyes walked in a pair of runs and allowed a double to Ian Happ that scored Javier Baez and Anthony Rizzo.
Last night's game moved both the Cubs and Cardinals to 47-48 on the season, and while the Cardinals have started to play better in their last 10 games, they still find themselves 8.5 games back of the first-place Milwaukee Brewers.
Wednesday's game features a pair of starters who seem to be defeating Father Time again in 2021, particularly Cardinals starter Adam Wainwright. The Cardinals starter has gone an average of 6.2 innings per start this season, which is the most innings for any starter over the age of 35 this season.
Kyle Hendricks, at 31-years-old, has continued to mix and match his fastball and changeup to large degrees of success this year and has been successful at keeping hitters guessing.
Here is your preview and pick of Wednesday's Cubs at Cardinals game.
Pitching matchup: Kyle Hendricks vs. Adam Wainwright
Kyle Hendricks has been a thorn in the Cardinals side for years, but he's taken it to a new level in 2021. The Cubs' ace has made three starts against the Cardinals this season and has gone a combined 19 innings and given up just five earned runs.
Hendricks has been a model of consistency all season for the Cubs. Dating back to his May 16 start against the Detroit Tigers, the right-hander has gone at least six innings in each of his 12 starts and hasn't given more than four earned runs in any of them.
That's a pretty remarkable stretch for any starter, but especially for one like Hendricks, who doesn't possess the most powerful stuff. What has made him successful this season is his ability to locate his pitches where he wants. He has just 84 strikeouts this season, but his opponents' chase rate and walk rate are both among the best in MLB.
Adam Wainwright has been the stabilizer to the Cardinals rotation this season, especially since their ace Jack Flaherty injured his oblique in a start at Dodgers Stadium. Wainwright has proven his age just to be a number with his 7-6 record this season to go along with his 3.71 ERA in 18 starts.
Wainwright doesn't have the strikeout numbers that he used to, but he has still punched out 106 this season and walked just 32, which equates to a 3.31 strikeout to walk ratio.
Wainwright suffered a loss in his first start since the All-Star Game when he gave up four earned runs over six innings against the Giants. It was his second consecutive start against San Francisco, but he fared better in the first when he went 5.0 innings and gave up three earned runs, which was good enough to earn the win.
Wainwright was masterful in his one start against the Cubs this season on May 23. The 39-year-old went 8.0 innings and gave up just one hit and no runs, but the Cardinals bullpen blew it in the ninth inning, and the Cubs won the game 2-1.
Pick
The Cardinals should have won the first two games of this series, but a rocky ninth inning on Tuesday handed them a frustrating loss. St. Louis' offense has been more than frustrated against Hendricks this season and despite the Cubs struggling of late, take the Chicago at +108 on Wednesday, largely because Hendricks is on the mound and he's owned the Cardinals this season.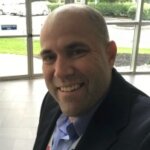 Ryan has been one of the leading sports business & iGaming professionals for over 15 years. He started as a freelance writer and now operates one of the top sports content agencies around, Knup Solutions. He has literally written 10,000 plus sports and betting related articles across the web.
Sports Network:
sports20.com, usawager.com, knupsports.com, baseballspotlight.com, basketballarticles.com, betdecider.com, njsportsbookreview.com, dunkelindex.com, sportspub.com, oddschoice.com