National League Pitching Dominance
The pitching rotation for the National League is absolutely out of this world, and may have a better time stopping the elite hitting that will be on display today. Set to hit the mound for the National League squad are Corbin Burnes, German Marquez, Trevor Rogers, Zack Wheeler, Brandon Woodruff, Walker Buehler, Matt Scherzer, Freddy Peralta, and Taijuan Walker. It's safe to say this group is extremely talented, and their mix of velocity, control, and pitch variety will surely provide a challenge against this American League lineup. With Scherzer starting, I believe the team can start off with a solid first inning of work and then progress from there, building momentum.
As far as the lineup goes, there are some more absolute studs. The lineup in order is Fernando Tatis Jr., Max Muncy, Nolan Arenado, Freddie Freeman, Nick Castellanos, Jesse Winkler, J.T. Realmuto, Bryan Reynolds, and Adam Frazier. From start to finish, this is going to be a tough battle for the American League's finest as the power this lineup holds is dangerous. One area of weakness could be seen as speed as not many of these players, with the obvious expectation of Tatis Jr., don't have much base-running prowess.
American League Offense Must Produce
Looking at the difference in these two pitching staff, there is a jarring difference in talent. It seems more than a few of these pitchers have had their missteps as of late, and with Ohtani going against a tough lineup and his control being an issue as of late, I would definitely give the nod to Scherzer tying, if not winning the inning. Then next in the rotation is Gerrit Cole. Before Gerrit Cole's shutout against the Astros, he was doing rather poorly since the banning of pitching substances. The bullpen isn't the best either, with no names of true note besides Matt Barnes and Aroldis Chapman, but even Chapman has been horrible as of late, blowing multiple saves. Pitching can become an issue for the team in this spot, and if they get behind early, it could get ugly against the National League.
The only way for this team to win is to produce, and they have the weapons to do so. Their lineup in order is Shohei Ohtani, Vladimir Guerrero Jr, Xander Bogaerts, Aaron Judge, Rafael Devers, Marcus Semien, Salvador Perez, Teoscar Hernandez, and Cedric Mullins. The team definitely has a falloff in talent near the middle of the lineup, but the first five hitters have enough power to win this game on their own.
Verdict
In this matchup, it's either you bet on the pitching of the National League or the hitting of the American League. I like some of the American League guys to have a good day, but ultimately, they won't produce enough runs to win this ball game.
Official Pick: National League ML (-115)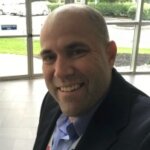 Ryan has been one of the leading sports business & iGaming professionals for over 15 years. He started as a freelance writer and now operates one of the top sports content agencies around, Knup Solutions. He has literally written 10,000 plus sports and betting related articles across the web.
Sports Network:
sports20.com, usawager.com, knupsports.com, baseballspotlight.com, basketballarticles.com, betdecider.com, njsportsbookreview.com, dunkelindex.com, sportspub.com, oddschoice.com